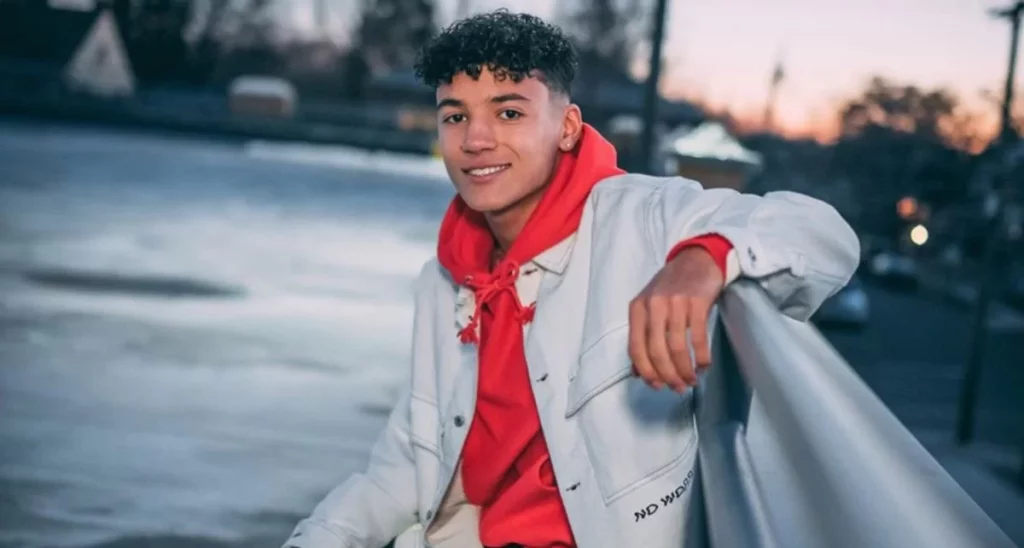 Maximo Rivano converted his passion for dancing into fame on TikTok. The 17-year-old Connecticut native is one of TikTok's emerging stars with 1.5 million followers on the app. He frequently releases dance videos with his friends Mark Anastasio and Luca Lombardo, if you already follow him. And the trio knew they would become famous as soon as they put up their first video. So how did Maximo get here and why are Mark, Luca, and everyone else so fascinated with them?
Here is all the information you require about Maximo Rivano.
His full name is Maximo Alexandro Rivano Ventura.
Although he focuses more on TikTok, Maximo has a YouTube channel with over 38K subscribers. He makes videos of everything from cliff-diving adventures with his friends to DIY tutorials and creative food concoctions.
He was born on April 23, 2004. In a Q&A on his YouTube, he said he was born in NYC but moved to Connecticut when he was really young. In that same Q&A, Maximo also says that his dad, Christian Rivano is from Chile, but he's never been there himself. He's also of Spanish and Dominican descent.
Maximo has an older sister named Anaya that he adorably confessed to his YT followers that he's going to miss a lot since she's going off to college. He also called his dad a huge inspiration in his life. "His determination and his work ethic is really inspirational. So he's probably one of my biggest inspirations," he said in the same YouTube vid.